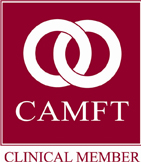 What is a Marriage and

Family Therapist?

In case you need to know a little more about me:

I am a clinical member of the California Association of Marriage and Family Therapists (CAMFT).   My undergraduate degree is in Radio, TV, Film and that was where I pursued my first career.  I worked mostly in production during the blossoming cable years, extending to various television and film productions.  But, I soon saw, that was only a stop on my journey.  I moved on, traveling the world, searching, as we all search, for the mythical Truth, listening for my Calling, looking for my Self, until, at last, I concluded what should have been obvious all along:  that it lay within. My favorite courses in college were in psychology and the most meaningful moments of my life had been in the discoveries I'd made in my own therapy.  I went back to school and received my Masters of Art in Educational Psychology and Counseling and I went to work. 

In the early days, I was trained as a crisis counselor at Cedars-Sanai Thalians Mental Health Center and as an Addiction Recovery Specialist.  I was on staff at Century City Hospital, helping HIV/AIDS patients individually and in group settings.  I received training in anxiety and panic disorders through Open Doors Institute.  And then, finally, I had the great honor and good fortune to be invited to partner with Affiliated Mental Health Care Professionals, which has been my home for the past 15 years.   Like anyone wanting to stay on top of her or his game, I continue to seek out workshops and courses in my field, most recently studying .... (and learning the latest findings in brain formation and how it applies to early childhood and how it impacts us for the rest of our lives.)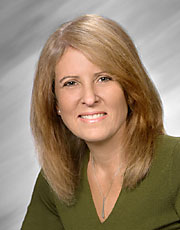 Licensed Marriage and

Family Therapist

*  *  *

Psychotherapy

Counseling

Coaching

All Content Copyright 2009.  Julie A. Faurot, MA, MFT

Then there is Life Itself. Building a practice, buying a home, helping my parents face the process of aging.  Life has been one of my most profound teachers.  As have been the relationships that I, like you, have reveled in and struggled through and, yes, failed at.  Much of my focus today involves our attachment styles and histories, and how they are expressed in our relationships (personal, professional and family).  I believe relationships are the center of human experience and much of my practice is geared towards helping individuals and couples develop loving bonds that can lead to deep personal fulfillment and longevity.

Not an immediately logical segue, but I'm also a black belt in Hapkido and a certified member of the International Hapki Federation.  But that's less about defending myself than it is the breathing techniques I've been trained in, the meditation and mindfulness, which I also incorporate in my style as a therapist.

In the last few years I have received certification as a Personal and Executive Coach and draw training and information from this field to benefit an assist my clients as well.

One last note about therapy:  If you would like extensive information about what a M.F.T. is, or what questions to ask a therapist, or what the licensing requirements are for my profession I encourage you to browse the website,
www.camft.org
.  It is highly informative and covers many topics and questions that cannot adequately be covered here. 
One last note about me:  I consider myself blessed to be able to be helpful to my clients in their own journeys.  Therapy, at least the way I approach it, is all about trust, and I feel forever privileged when a client gives me his or hers.  From that first call, the one you're trying to find the courage to make, to the end of our process, no matter how it long it takes, I'm there for you.  It's what I do and what I love.