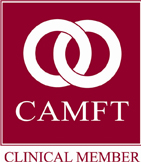 What is a Marriage and

Family Therapist?

Where do we begin?

Like every relationship, this one starts at the beginning.  You've found me; now you'll call and we'll chat on the phone.  You'll tell me what your goals are and I'll tell you how I think I can help.  I'll answer any other questions you may have.  And we'll decide, together, you and I, or you and your significant other and I, whether we seem like a good match.  We'll set an appointment and we'll get started.

(Please phone me directly.  I do not schedule appointments by email.)

Julie A. Faurot, M.A., M.F.T.

818-981-8720

Please fill the following form for further information.

All Content Copyright 2009.  Julie A. Faurot, MA, MFT

Disclaimer:  All of the information on this website is intended as an advertisement.  It is not under any conditions a contract or the like, nor suggests any client therapist relationship, nor agreement. 

This site may contain links to other Internet sites or email addresses.  Such links are provided for convenience of the user and does not endorse, approve of or make any warranties or representations as to accuracy of the information contained in any site to which any user may be linked.  Persons or entities using any of the links or email addresses contained herein do so at their own risk.

I make every attempt to keep any email correspondence confidential.  However,

email should be used with caution.  Email is not a confidential medium and should not be expected to be confidential.  Users who share their email addresses with others may receive viruses and other experienced unintended consequences.