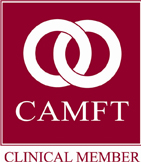 What is a Marriage and

Family Therapist?

Maybe I'm too messed up. 

No, you're not, or you wouldn't be here, looking for someone to talk to.  Here's a list of some of the challenges I've helped other clients confront.  See if you find yours:

Addictions                          

Anxiety         


Attachment Issues


Career Stress


Codependency


Communication Skills

Depression    


Eating Disorders


What if my partner won't go with me?

Ask him or her why and explain how important it is to you, how your relationship matters more than anything in the world and that you want to fight for it.  But, remember - no one can fix a problem if he or she doesn't recognize that there's one in need of fixing.  I work with a lot of couples, work being the operative word; it takes courage and strength of character to roll up one's sleeves and do the heavy lifting every good relationship sometimes requires.  But the results can be absolutely amazing; you'll see.

What if it doesn't work? 

What if it does?  What if you discover that under the conflict you're feeling or the frustration or anger is a different version of yourself, freer, unencumbered by the baggage we all carry, someone ready to take on the world, someone beautiful. 

All Content Copyright 2009.  Julie A. Faurot, MA, MFT

Gay/Lesbian Issues

Grief and Loss

Life Transitions

Pre-Marriage Counseling

Relationships

Stress Management

Trauma

Women's Issues